---
Commentary and discussion of the Saint Anselm Community
Lucubrations Open Mic
Monday March 14
The Shape of Diversity Community Mural Project is working its way to its conclusion this week and we need your contribution. Finish and contribute your image. You can complete it and bring it with you on Saturday.


This image by Jenna Jarosz

We will be looking over the images people have contributed on Saturday and choosing those to be incorporated into the final mural. Make sure your image of what is important about our life as a community is seen and becomes part of our record of the project. The schedule of events this weekend is below along with the links to RSVP on Facebook.

If you've signed up for times to help this weekend don't forget to also complete an image and bring it with you.
by Professor William Farrell
presented at the Martin Luther King Memorial Breakfast at Saint Anselm College, January 17, 2011
On August 28 1963, on the steps of the Lincoln Memorial, Martin Luther King gave his stirring speech, I Have a
A sampling of Sketchbooks from Fall 2010
This artist's sketchbook is just lovely! Thought those who are trying their hand at drawing might enjoy.
Full story:
Follow my RLC's new blog "Rosie's Rambles"! This will keep you updated on upcoming events, discussions and general thoughts on gender studies issues that we've witnessed!
Full story:
Time

Thursday, October 28 · 6:00pm - 7:00pm

---

Location
Alva deMars Megan Chapel Art Center, Saint Anselm College

100 Saint Anselm Drive

Manchester, NH

---

Created By

---

More Info

"Perfect From Now On" - is a Fine Arts Lecture Series Event, a collaboration of the Saint Anselm College Fine Arts Department and Alva deMars Megan Chapel Art Center.

Artist Christopher Mir will give a talk about his paintings, his working process and influences, as well as the psychological and philosophical intentions in the work.

"Christopher Mir's paintings present a world populated by mythic figures, creatures, machines, and

fragments of ambiguous forms. These elements are often positioned within idealized landscapes in dream-like circumstances. Mir's paintings invite us to experience a series of paradoxical relationships and unsettling juxtapositions. His figures and landscapes are drawn from specific sources yet remain anonymous; his painting style is relatively tight and refined, but his works are emotionally evocative and resonant. Mir's narratives are equally complex and replete with provocative dichotomies such as, the mystical versus the physical, the spiritual versus the secular, and the primal versus the futuristic."
-- from an essay by Joanna Marsh, curator, The Smithsonian

for more info:
www.christophermir.com


tKAPOW will continue to present original works on literary greats with the premiere of My Neighbor, The Poet by New Hampshire playwright Donald Tongue. The play centers on American poet Robert Frost, and the years he lived in Derry, New Hampshire and taught at Pinkerton Academy.
<
CHANGE OF DATE!
The 3rd Workshop (moved to Tuesday, December 7th @4-6pm) will focus on Sketching from Life and will include a Model. This will be co-run by Will Suglia and Lauren Miller.
Back by popular demand, we will have a number of printmaking, sewing, screenprinting and image transfer stations set up for one last chance for those of you who haven't tried your hand as of yet!
It's just around lunch time, so we'll have some refreshments on hand and it'd be great if anyone would like to bring additional snacks, drinks, tunes.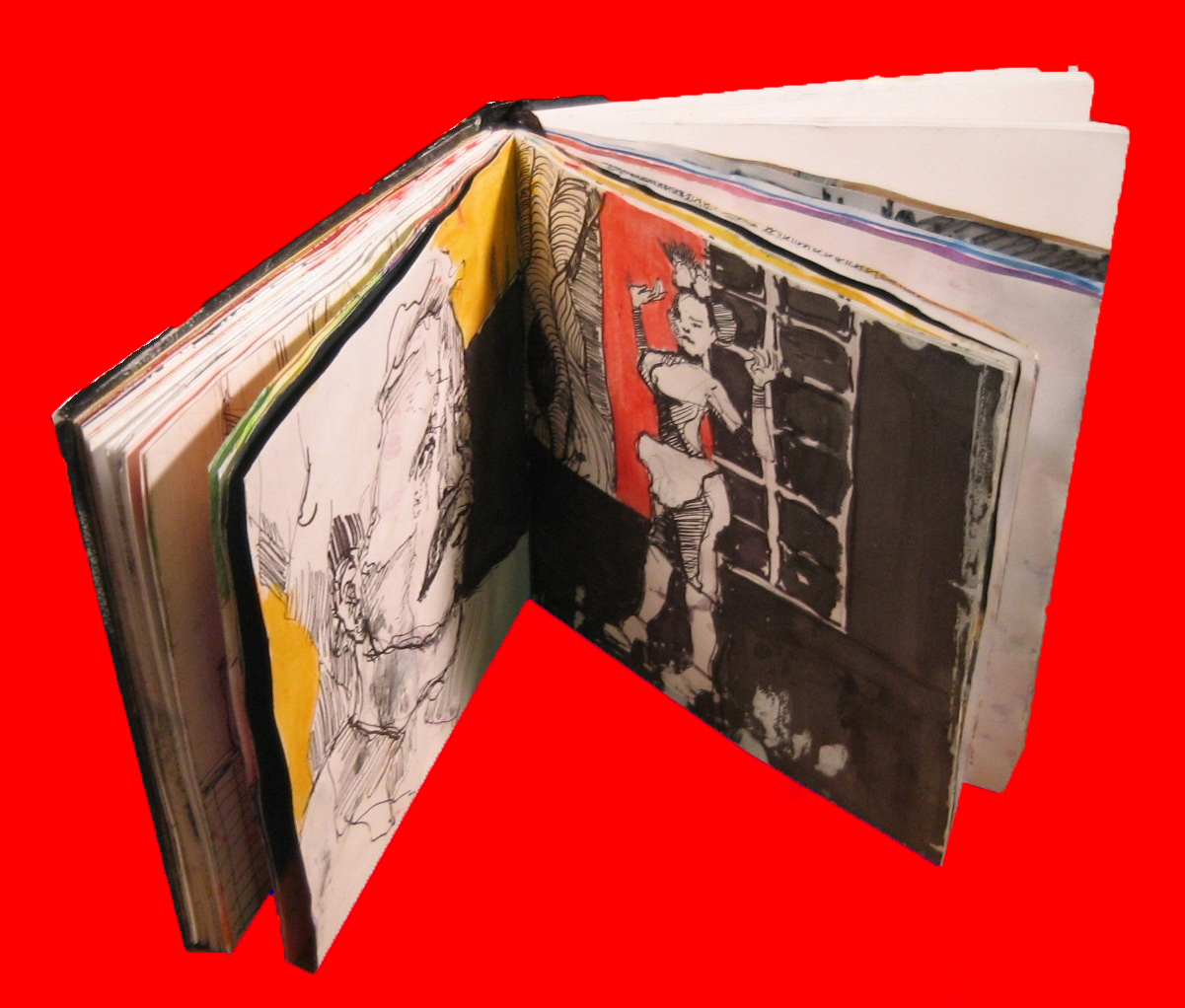 Monday, Comiskey Center, 6:30-8pm. Will revisit Screenprinting, Inkjet/Laser Print Transfer Methods, Monoprinting, and other Fun Stuff.
Gelatin prints will be available again with more gelatin plates. Check it out!
What follows is a special comment on the status of homosexual students at Saint Anselm College following the recent Statement on Inclusiveness and Sexual Orientation. It is likely that the four months and 1200 miles that separate me from graduating from Saint Anselm give me the candor to write this, for I discuss topics I found made me squirm in my seat during my time there; I know I was not alone when I found the topic of homosexuality taboo at Saint Anselm. As far as the title of this blog entry goes, I find that titles are best left to friends, admirers, and antagonists, as mine tend to be absurdly dull and/or literal. If this is actually read by anyone, feel free to leave in a comment a suggestion for a better title, in addition to any positive or negative feedback.
* * *
The 2nd Annual Health Promotion Fair Presented by the Sophomore Nursing Class
Hello, Sketchbookers!
First workshop was a great success! See Pictures Here.
Our 1st Sketchbook Workshop will be this coming Tuesday at 3:30-5:30pm, starting in the Comiskey Gallery.
Megan Bogonovich, ceramics professor, will be doing a Screenprinting Demonstration for us. She'll bring a variety of designs for you to chose from for one of your sketchbook pages. From there we'll talk about how to incorporate prints, images and other found patterns into your sketchbook and how to incorporate your theme.
There will be a variety of materials available with which to work. A 2nd Workshop is planned for the following week and will be discussed on Tuesday.
Feel free to bring drinks and snacks to share -we'll have a table out in the gallery for this purpose.
Questions? contact: Kimberly Kersey Asbury, kasbury@anselm.edu
MEGAN BOGONOVICH'S ceramic vessels with screen printing
Walt Whitman Poetry Reading
October 18 at 5PM in Bradley
Bring your favorite Walt Whitman poem and we'll read and discuss.
Food and Refreshments provided.
And your very flesh shall be a great poem.
Some Pictures from the Lucubrations Art Hike on Mount Monadnock, September 25, 2010.
FACTORY, WHO?
Prof. Dalton's Recorded message shown before the Film Discussion Series showing of Inglorious Basterds.
Priceless!